Creating safer workplaces with verified credentials
Creating safer workplaces with verified credentials
Bringing workers home safely since 2013
MyPass is an Australian technology company that empowers workers to manage their training and competency information in a cloud-based digital skills passport. The company aims to simplify compliance management for organisations in highly-regulated industries. With verified worker data available in real-time, organisations can proactively source and mobilise skilled workers to create safer work environments and prevent compliance gaps. MyPass has been recognised with multiple awards for its innovative approach to worker credentialing.
Pollen has a long-standing relationship with MyPass, having supported their team from the earliest stages of their product journey. We contributed to crafting the original branding and digital product to designing at scale right up to today, and we're proud to have partnered with MyPass again recently to help them continue to improve their award-winning platform.
Gaining a competitive edge with a customer-first design
The mission of MyPass is to bring workers home safely. That's evident in the company's approach to compliance management. However, when it came to the design of its platform, MyPass recognised that it needed to focus more on the customer to maintain its competitive edge. To achieve this goal, MyPass engaged Pollen to reimagine MyPass, with a particular emphasis on customer-focused design.
Augmenting the MyPass team's capabilities
Pollen was brought on to support and scale the MyPass product team. By integrating our researchers, strategists and product designers into the MyPass team, we were better able to leverage our respective areas of expertise to create customer-first solutions and maintain authenticity when it came to the nuances of the industry. 
The project was run in a dynamic, flexible way to achieve outcomes that MyPass could adopt for the success and scalability of the platform.
The goal of the project was to add new value to the platform by creating a customer-friendly approach to MyPass's B2B systems. To achieve this, Pollen undertook an extensive UX discovery phase to bring the voice of the customer to the forefront of each design decision.
Key discovery activities
Pollen undertook several user experience design activities for the MyPass project, including a Customer Value Proposition (CVP) workshop and stakeholder interviews. 
The CVP workshop allowed us to deeply understand the needs and expectations of MyPass's target audience, enabling us to make sure our design decisions would support their goals. This helped us create a customer-focused experience that resonates, and ultimately drives adoption and increased satisfaction. The stakeholder interviews provided valuable insights into the perspectives and requirements of key stakeholders, allowing us to incorporate their input into the design process.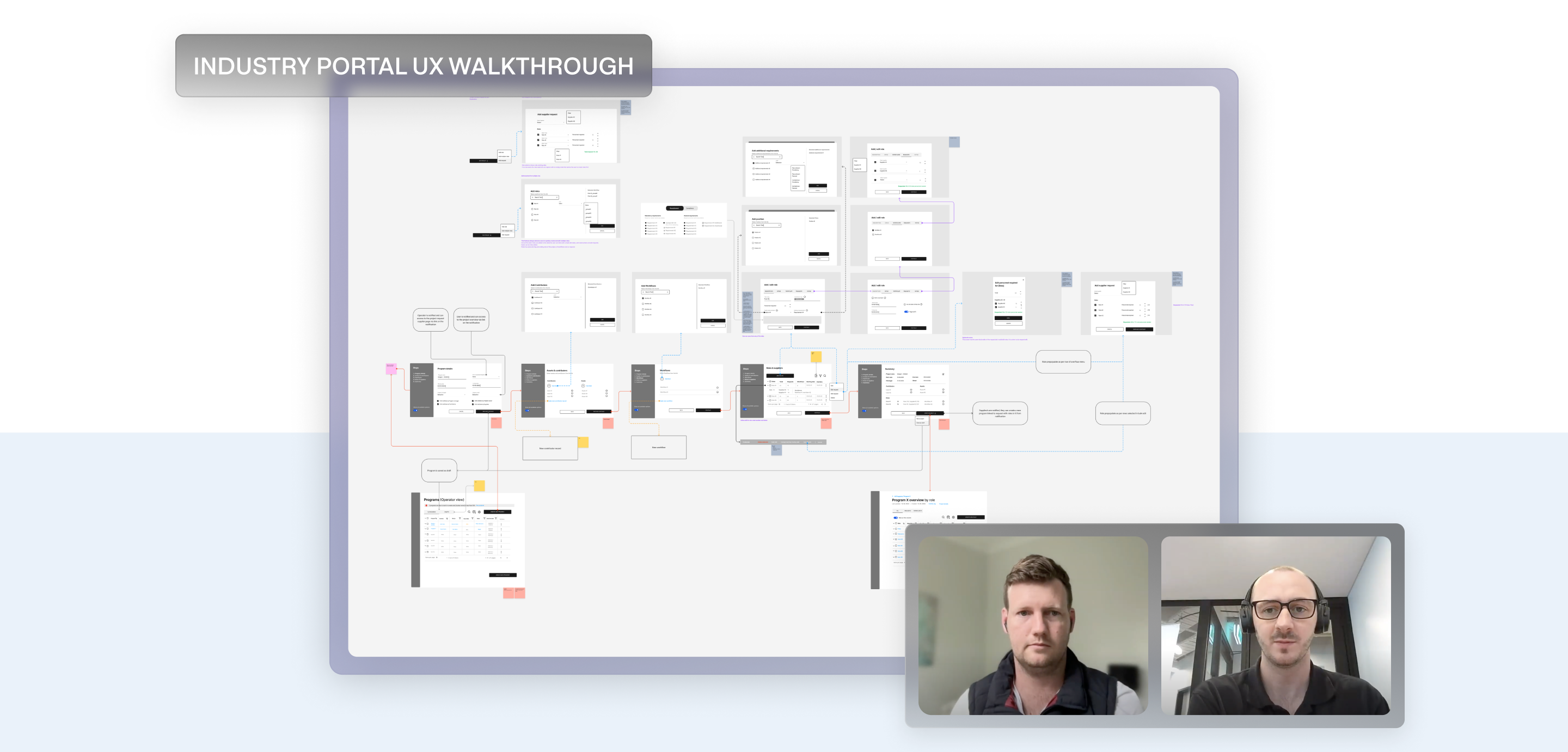 Setting the foundation for MyPass to grow and innovate
Our solution was a validated pipeline of new products and features that are intended to better cater to existing MyPass customers and open up new opportunities to target new audiences. The solution takes into consideration the complexity of the product, which includes multiple web applications as well as a native mobile application. We also produced a comprehensive design system to help MyPass maintain a coherent user experience as they continue to grow and evolve.
MyPass has incorporated the processes that we developed during this project into their own workflows to further enhance their ways of working. We're proud to have been a part of this project and look forward to continuing to support MyPass in their mission to bring workers home safely.