A unified design system for NSW
NSW Department of Customer Service
A unified design system for NSW
NSW Department of Customer Service
While the NSW Government had a comprehensive set of digital brand guidelines, there were substantial inconsistencies in how these guidelines were being applied across the various Government Department websites.
To address this problem, the Department of Customer Service enlisted Pollen to help create an overarching Design System to normalise design consistency across NSW.Gov sites, to accelerate project delivery, and uplift the quality of digital outputs.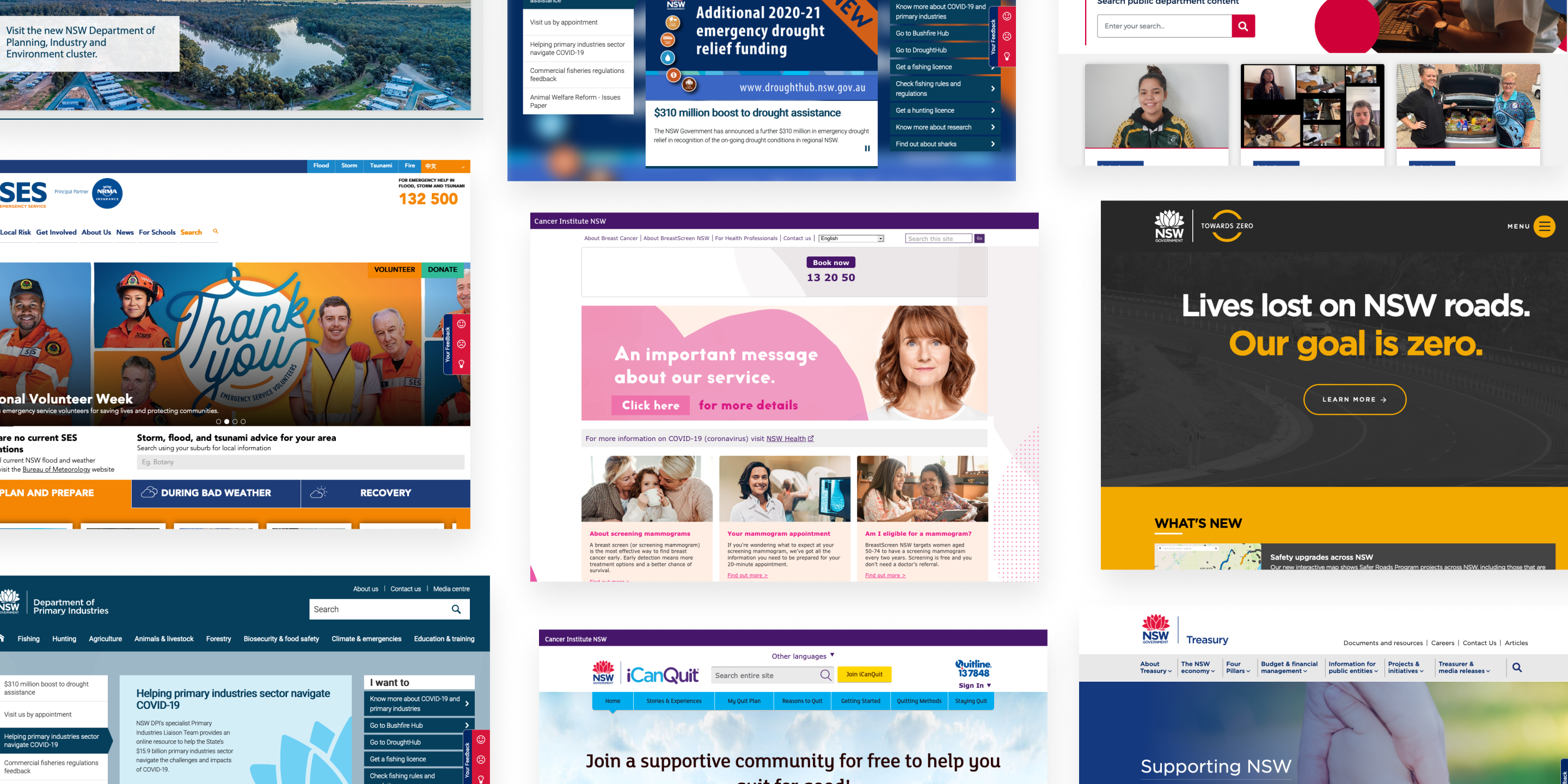 Consistency through an inclusive design system
The Design System needed to be WCAG 2.1 AA compliant to accommodate the widest possible audience needs and be flexible to be applied across the various departments and initiatives within the NSW government ecosystem.
Working closely with the user experience and design teams within the NSW Government, we conducted a department-wide audit to collate the required patterns for the design system. Using the new NSW Digital Design Guidelines as the foundation, we set about designing the various patterns including main navigation, feature headers, new article cards, sidebar navigation and more.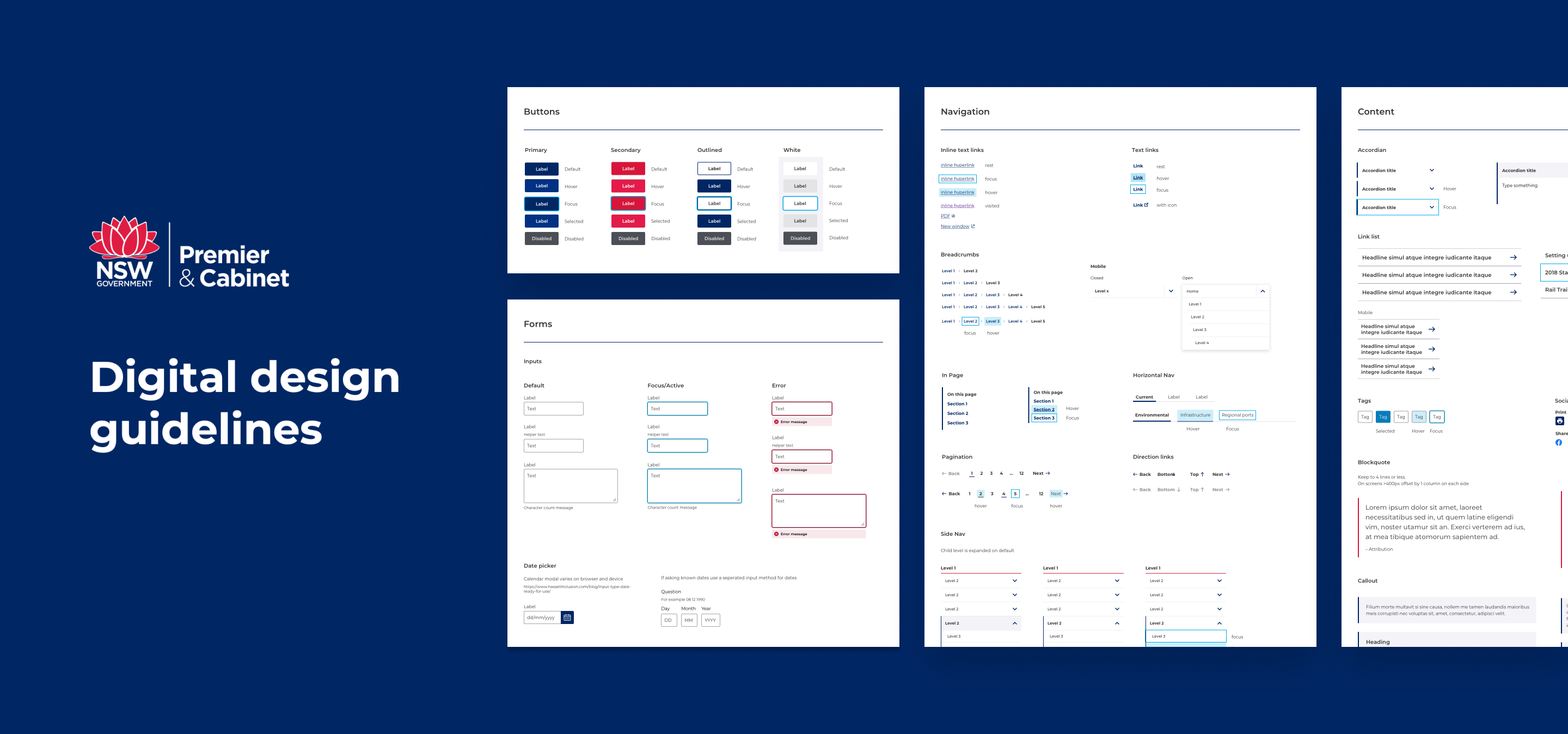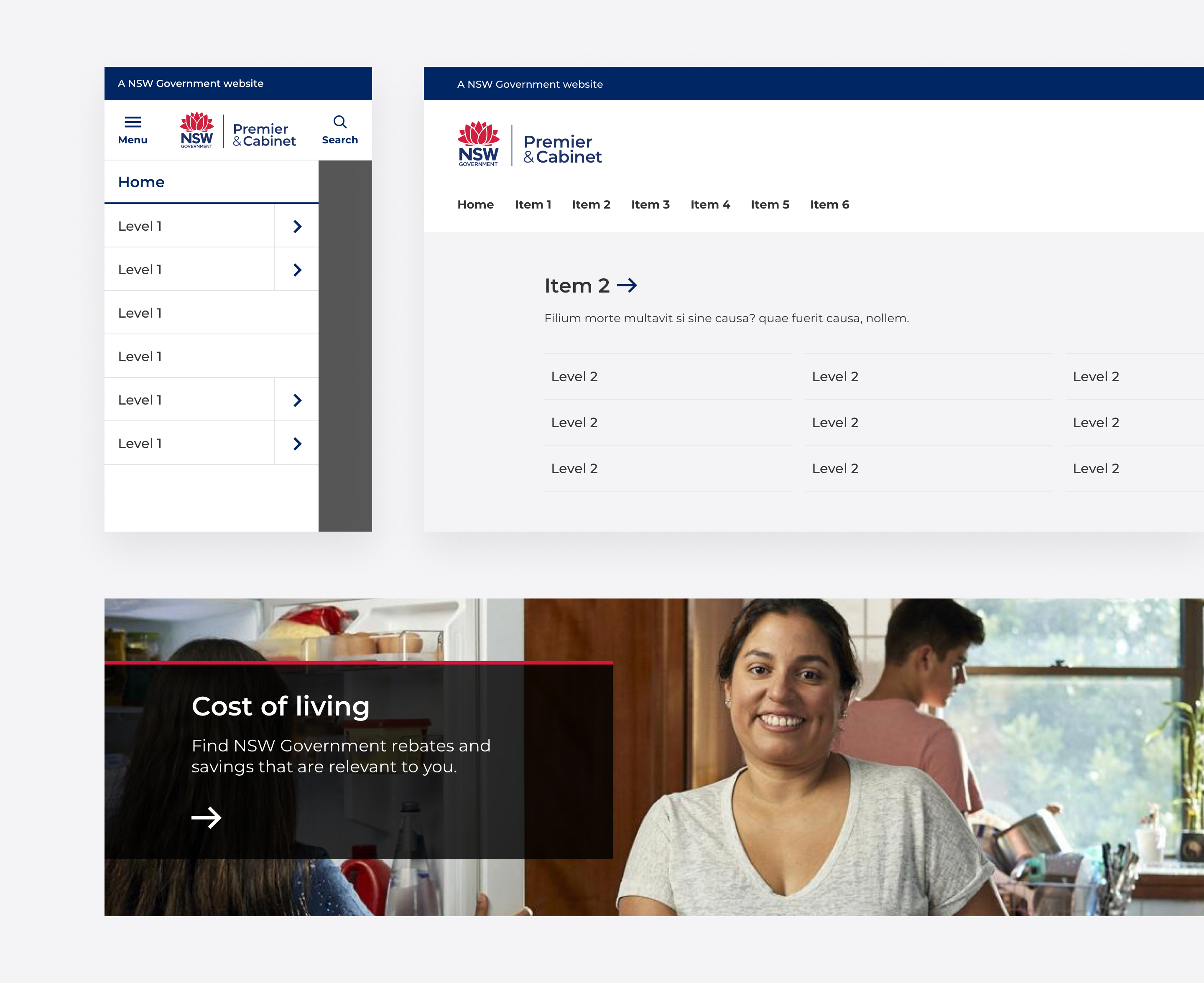 Following the peer review of the design phase with the Digital.NSW creator community and approval with numerous stakeholder levels, we then worked in tandem with the NSW Government development team who were responsible for the implementation of the design.
We continually aligned our design decisions to the 4 key WCAG principles: perceivable, operable, understandable, and robust.
We were impressed with the teams dedication to inclusivity.
Video transcript and caption components allow content to be experienced in different ways making the system perceivable.
Easy keyboard navigation via clear hover and focused states coupled with limited animation for users with cognitive disabilities makes the system able to be used by everyone.
It is understandable, helping to reduce user error with text inputs that include help text and in-line validation.
Finally, we created a robust system by structuring elements with screen readers in mind and including voice dictation for search and text inputs.
De-risking the designs through usability testing
We pressure-tested the Design System by using it to recreate existing responsive pages, validating the layout integrity across multiple agencies and brand flavours. These layouts were then used to perform usability testing of the individual patterns in a familiar context.
Our increased 2.1 accessibility requirements were tested with empathy and compassion with participants with a diverse range of needs.
The participants were varied in age, as well as ethnicity and had a range of accessibility challenges, including visual, cognitive and physical disabilities. Utilising Pollen's in-house user testing facility, the tests provided the team valuable insights into some of the difficulties people with accessibility challenges face. The feedback from these sessions was then implemented into the Design System we handed over to the NSW Government Design System team to iterate on.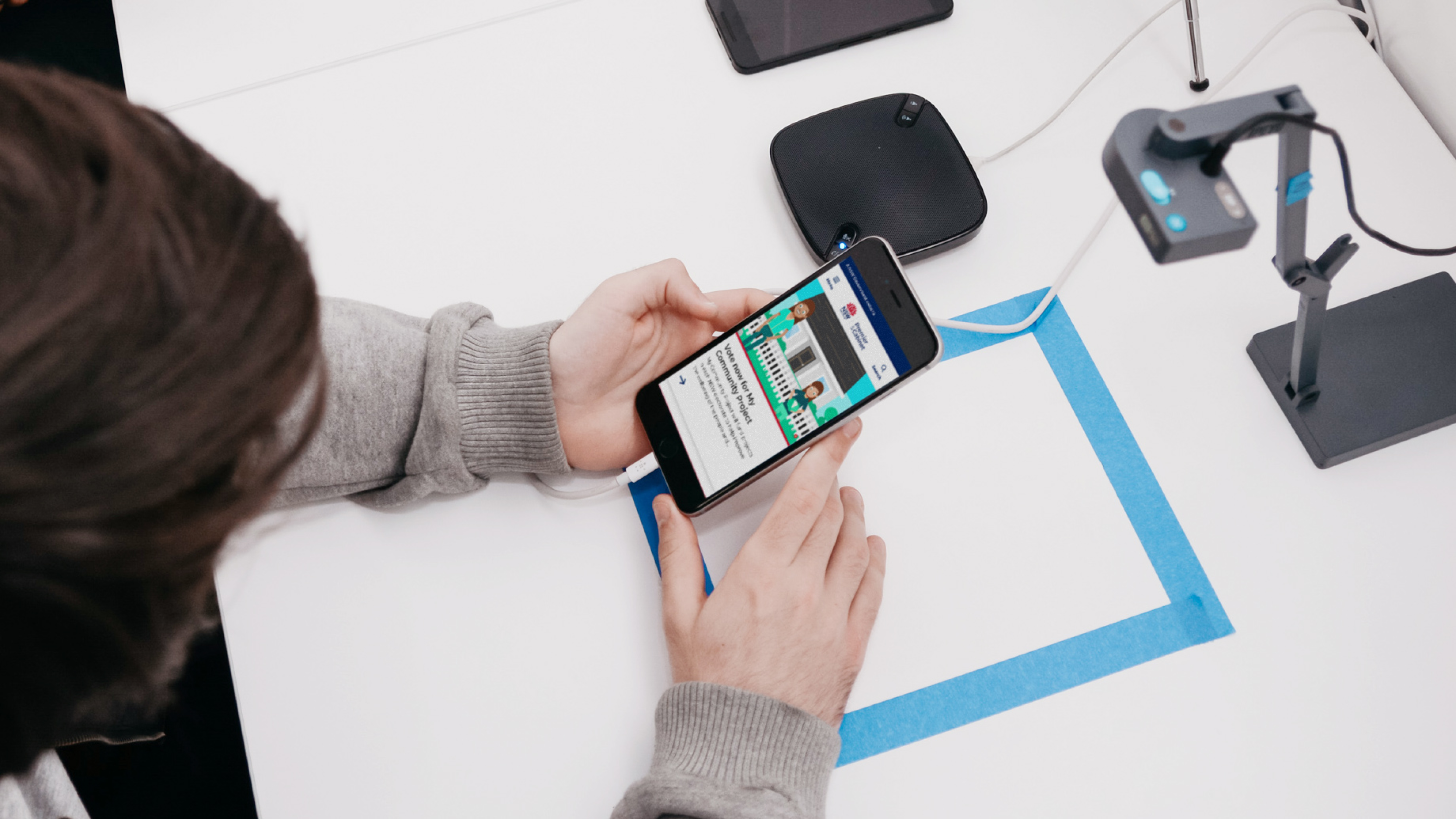 The newly developed NSW.Gov design system achieves its goals of creating a platform for the various Government departments to achieve consistency and efficiency for the various departments and their many and varied users.