A quick redesign for 50+ million users
A quick redesign for 50+ million users
Following our work on the Gumtree iPad App, eBay Classifieds US enlisted Pollen to re-architect the home screen for their Android and iOS Mobile Apps.
This new home screen was to be rolled out to over 50 million users, No big deal
This included audiences in multiple international territories including US, UK, Canada, Australia, Italy, South Africa, Mexico and Argentina.
The objectives of the project were to increase awareness of the diversity and abundance of listings on each platform through curated galleries. Offer returning users easy access to previously viewed content and saved items as well as giving sellers easy access to review their listings' performance.
We worked closely with the global head of mobile, who decamped from San Jose to our office in Surry Hills to run a high-speed, agile workflow which included a review of all the current Apps and stats. This review provided us with key business requirements to ensure we had all territory stakeholder needs considered for the end solution.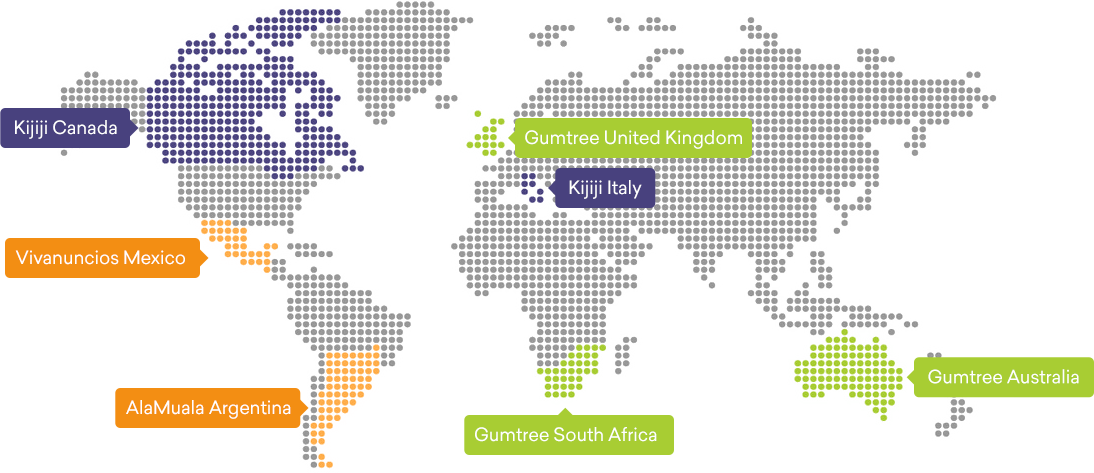 Then through ongoing consultation with all the territories we defined the collective Measures of Success for the project and developed a test plan to ensure these measures were met.
We moved into user experience design with an incremental 'test and iterate' approach
We first developed multiple variations of the home screen experience in low fidelity, then built these out into clickable prototypes conducting multiple rounds of online user testing.
Feeding the user testing feedback back into the prototypes until we arrived at a possible 2 variations which were worked up into high fidelity prototypes and user tested/refined before moving on to the final design phase.
Taking key learnings from the user testing, the home screen was then worked up into the final interface design, and again a clickable prototype developed for a final round of in-person user tests. Learnings from this were fed back into the design until we arrived at a final agreed output. This design was then implemented into the respective territories' brand colours and rolled out on both iOS and Android platforms.