Elevating the online shopping experience
Elevating the online shopping experience
Mud Australia designs and handmakes porcelain homewares, and their unique aesthetic has attracted a global customer base. With brick-and-mortar stores in just six cities, the Mud website plays an integral role in business success.
When we first met with the Mud team, we learned that the existing website wasn't living up to expectations. Sales were hampered by a dated and underwhelming brand experience, an underperforming checkout experience, a dated technology stack and lack of support for multiple currencies.
Mud Australia needed a new website that could adapt and grow in a scalable way along with the business, and provide a fast, uncomplicated shopping experience.
Supporting growth with scalable ecommerce
The technology choices were established by Mud Australia before we began working with them. We discovered that the headless ecommerce solution put the project at the leading edge of BigCommerce in the APAC region, an exciting prospect for our technology team.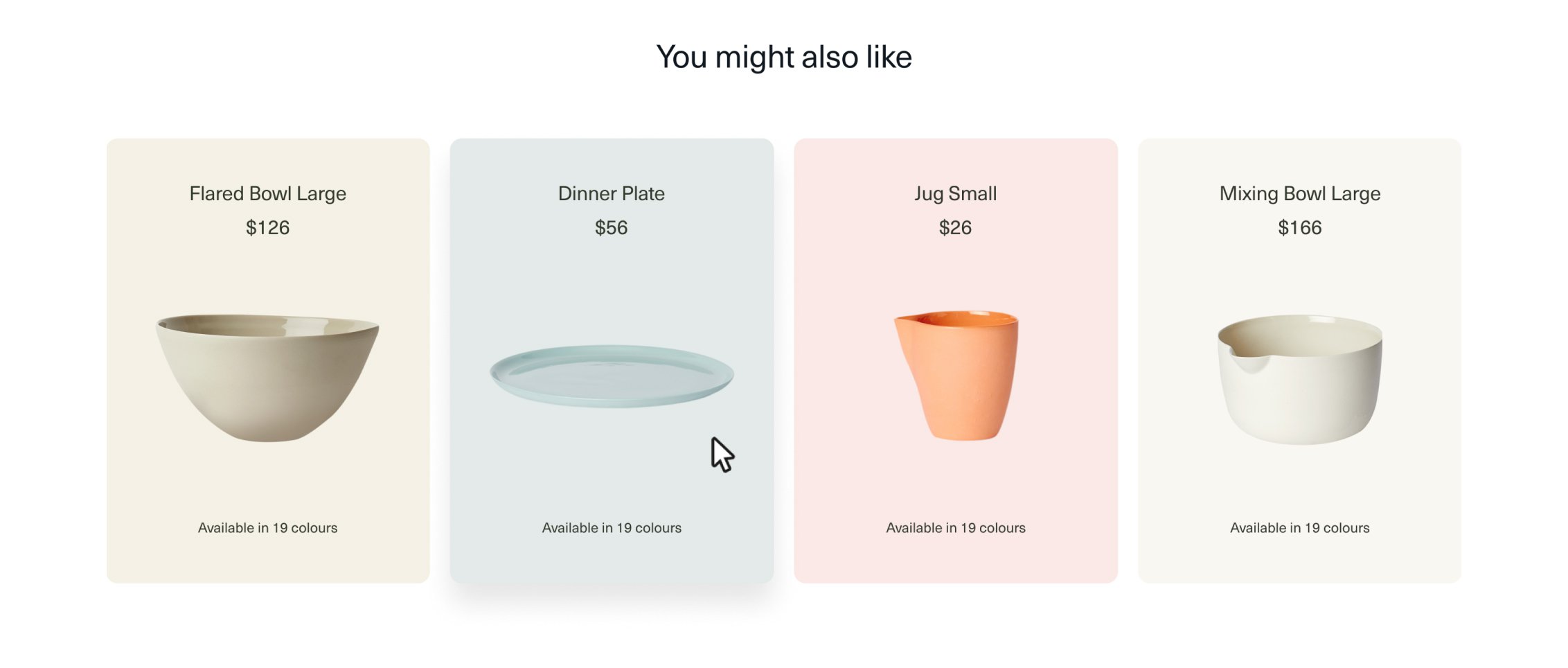 The decoupled architecture offers Mud Australia the high performance, flexibility and scalability they need to support growth. However, a critical feature wasn't supported - the ability to back order. We worked with Mud to build custom middleware to connect the ERP platform and the ecommerce solution, delivering a real-time reflection of inventory and enabling backordering through the shop.
Enhancing discovery with curated collections
Collections offer customers another way to explore the products and gain inspiration for how they might incorporate Mud homewares into their lives. As new collections are created, returning visitors will find something new to explore - keeping website content looking fresh, even with a consistent product range.
The Mud team sets up collections by linking curated product sets with any theme they create. To understand how collections would best work for Mud, we used content modelling to explore themes and content contexts.
Taking the in-store experience online
The new website matches the inviting shopping experience of the brick-and-mortar stores. A pared-back design perfectly showcases beautiful product imagery and Mud colour palette.
By combining high performance and clever e-commerce, we've given Mud customers a streamlined online shopping experience. Our use of best practice technologies ensures that the Mud Australia website will remain robust and flexible well into the future.
Visit mudaustralia.com